For the past few months our family life has been full of twists and turns. I have been through the emotion of being made redundant, the teen has been studying for his GCSEs, he has been to prom, finished high school, and there have been a few other things in between. Life has been busy, emotional, and stressful, and I desperately needed a break away. A last minute break to Center Parcs was just what I needed.
We decided to have a change from our usual park of Whinfell, and we booked Woburn after seeing a last minute break for less than £400 for a four bed lodge (Monday to Thursday). I was lucky to have visited Woburn just before it opened to the public, four years ago, thanks to my amazing best friend being a VIP customer. I couldn't wait to return and see the changes to the park.
After a VERY hot and long journey down south on the Monday evening, we arrived and were quickly checked in and given directions to our lodge. The car was unpacked in record speed, as our first night tradition is to go swimming. The highlight of my day was whizzing down the rapids, as it was the coldest I had felt all day.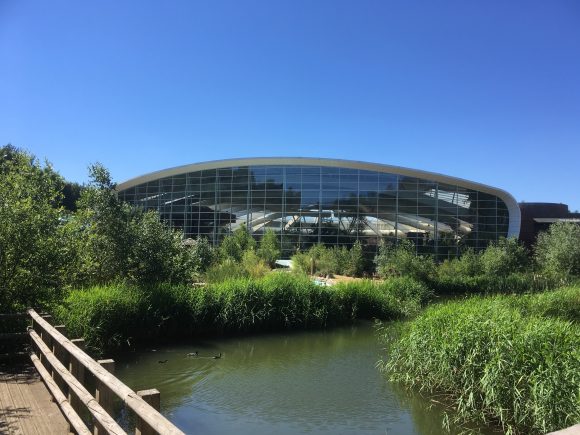 After a relaxing and quiet night in our lodge, we awoke to the amazing feeling of being enveloped in the forest. Our lodge was extremely private, quiet, and all you could see was the beautiful forest from every window. One of the many highlights of our trip was sitting on our terrace sipping my morning cuppa.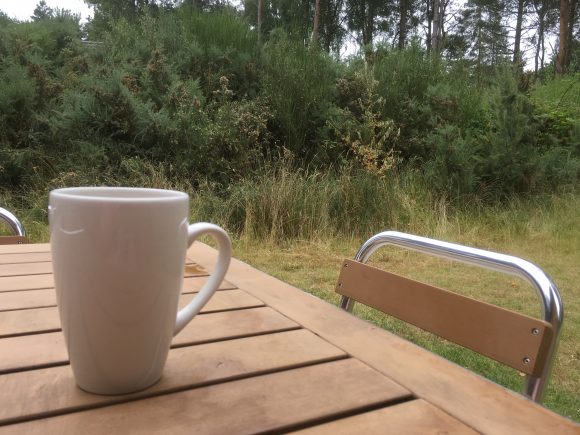 For us, the beauty of Center Parcs is that it changes with your family. We have been going since Katie was 6 months old, and in the past 12 years we have ticked off many of their activities. With the kids getting older, they now want a more relaxed break away, so the only thing we booked was a Cabana one evening, and pottery painting. Don't get me wrong, Katie still had us in the pool every single day, flying down the slides with her dad, and dragging me down the rapids (I loved it really).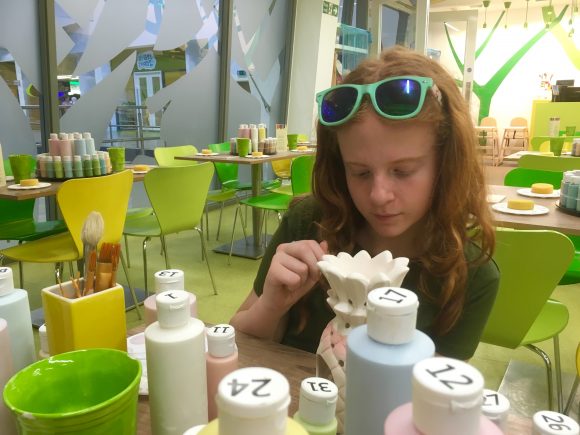 The rest of the time was spent wandering around the forest, lazy lunches dining outside, BBQs on the terrace, and just enjoying the time to stop and enjoy the peace of the forest.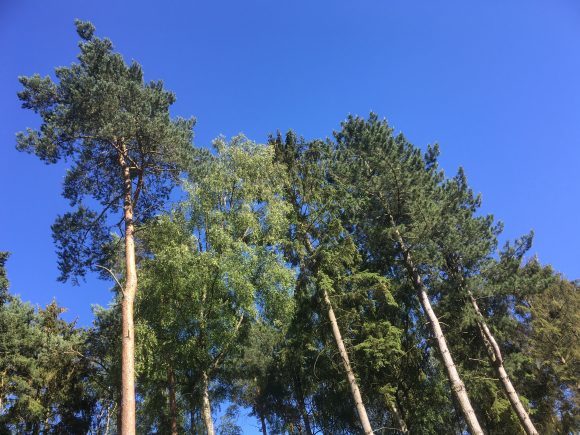 Woburn has certainly changed in the past 4 years. Gone is the desert like landscape, and has been replaced by lush green trees and foliage everywhere. The majority of lodges we walked past seemed really private, which was a total contrast to our last visit. Plus it was lovely to spot wildlife this time including squirrels, rabbits, dragon flies and foxes.
You can tell that Woburn has been built for the 'London' market, and one day I WILL get to visit the amazing Aqua Sana at Woburn. With it being Center Parcs newest park, I can't help but feel it just makes Whinfell look a little rough around the edges now. Woburn just seemed immaculate everywhere we went, and it certainly sparkled in the beautiful English sunshine.
It has been 2 and a half years since our last visit to Center Parcs, and that visit was sprinkled with a few niggles. In truth I think we were ready for a break from Center Parcs, and as we returned from our 14th break to Whinfell we all agreed. But 2 years on Center Parcs is firmly back in our hearts, and Woburn is certainly jostling for top position of being our favourite Center Parcs. I returned feeling relaxed, happy, and that my batteries had been fully recharged. I only wish I could have stayed their for the duration of the summer
After the success of our last minute break to Center Parcs, we returned the following year, again to Woburn. Sadly the weather was the complete opposite, and you can read all about our Center Parcs break in the rain.