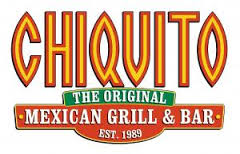 So yesterday as I was browsing twitter, I came across a tweet from Chiquito's saying they were offering FREE breakfasts this weekend. Well as readers to my blog know I love the word FREE, so I printed off 4 vouchers and we arranged to go today. Our nearest Chiquito's is 20 minutes away, and they serve breakfast from 9am until 12pm.
We were seated straight away and I explained we had 4 vouchers for the free breakfast. The voucher got you a FREE Sizzler breakfast per person, normal price of £5.95. We also ordered soft drinks for the kids, and coffee for me and hubby which was refillable.… Continue reading
So tonight we have been out to Nando's with the kids. The kids have never been to Nando's and me and hubby have been only twice before many years ago. We chose Nando's as, thanks to my mum, I received a gift card for my birthday. I rang to book a table, and I was advised they were not taking bookings. However, if I turned up around 5pm there should be no more than a 10 minute wait. We arrived just before 5pm and were seated straight away.
Now I am going to go out on a limb here as I know LOTS of people adore Nando's, but I just don't get the whole infatuation with it.… Continue reading
On the day of my 40th Birthday I was presented with an envelope from my hubby. Inside it said that I would be going away for 3 days on the 24th January in a 'forest lodge with hot tub' location unknown. From that minute I was counting the seconds till the 24th which was a huge 9 days away. My hubby never gave anything away to where we were going, and as we packed the car up last Friday morning, the Sat nav was turned away from me. I am quite surprised he did not lock me in the boot !… Continue reading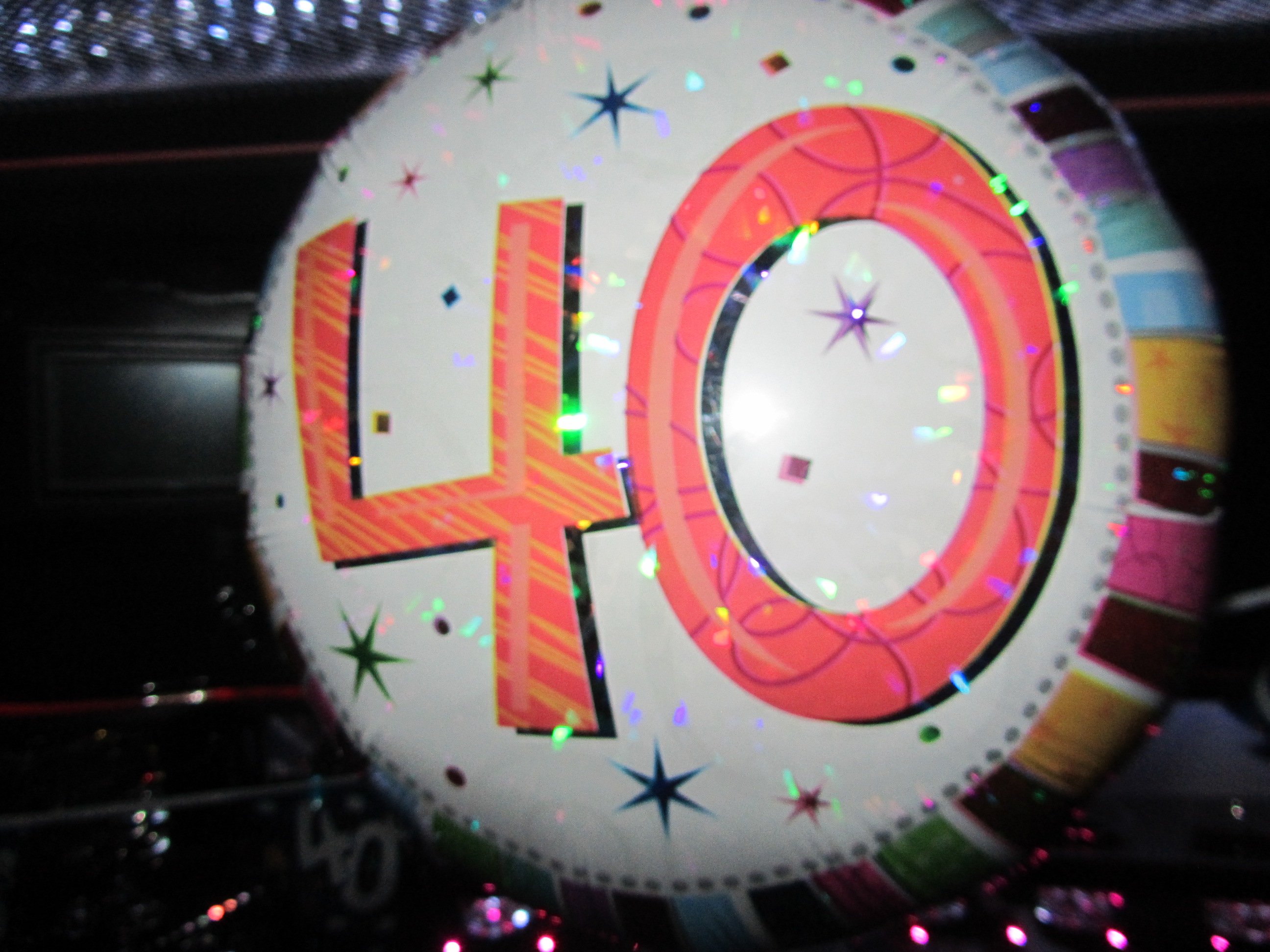 So if you follow me on twitter, or know me, I am sure you are aware I turn the big 40 tomorrow. Saturday night was the start of my birthday celebrations. I left my husband in control of organising things, and on Saturday morning I opened an envelope from him. It told me to be ready for 7pm on the dot for a 'wonderful meal' with my husband. I had an inkling that it would not just be us two, and I thought friends and family would be involved.
I started getting ready at 5.30pm, and chose to wear a full length black dress.… Continue reading
So who remembers the post I did about 'Amazing what you can get for a tenner' ? The post was all about how me and hubby set ourselves a strict budget of £10.00 to buy each others presents with. The presents all neatly wrapped up looked like this
And the presents all unwrapped look like this
Yep my lucky husband got all that for exactly £10.00 and the prices are as follows
Kids and adults quiz questions £3.75
Christmas ale £2.00
Family Guy mug £1.00
Family Guy beer glass £1.00
Kindle light £1.00
Paper aeroplanes £1.00
Diary milk £0.25
Box of personalised crisps Free
The more eager eyed upon you will notice the personalised crisps actually say Happy Birthday and not Happy Christmas.… Continue reading
I have really enjoyed reading people's blog posts today as they look back at the year we will say good bye to in 4 and a half hours, and I thought I would round up our 2013.
Some of the highlights of the year have included
Going back to Disneyworld Florida for the 3rd year on the run, and staying in a Disney hotel for the full 2 weeks. We were totally immersed in the Disney bubble for the whole time and it was great !
We renewed our Merlin Annual Passes again,and for the first time we experienced the Alton Towers fireworks which were amazing.… Continue reading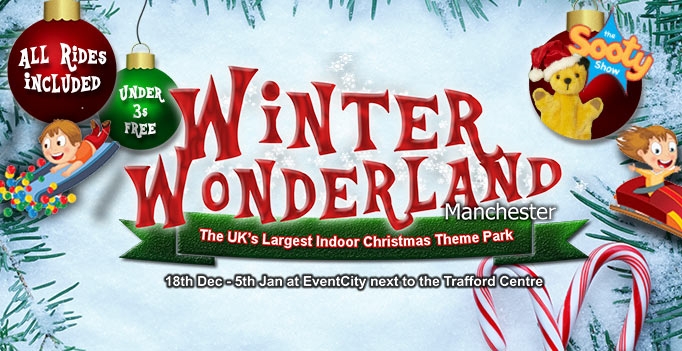 On Sunday we were lucky to visit Winter Wonderland which is situated in Event City in Manchester (next to the Trafford Centre). I had been following Winter Wonderland on facebook and they had been getting some great feedback, so myself, husband and our 2 children aged 11 and 7 were excited to visit.
You can book your tickets on their website, and they run 2 sessions each day apart from Christmas and New Years Eve. We opted for the early session on Sunday which was 11am till 3pm. A further session runs 4.30pm till 8.30pm. We arrived at Event City just after 11am, and found there was plenty of parking spaces.… Continue reading