This is always one of my favourite blog posts to write, looking back at our year of travel. There is no mistaking that this year has been full of highs and lows, and there were times where I thought we would have to cancel trips due to my lung problems. But looking back we have had yet another amazing year of travel, it was the year we discovered Amsterdam, and we hope to return in 2020. So where did we travel to during 2019.
January
I did something that I have never done before, I booked a night away all by myself. The husband and I usually go away in January, but this year we just couldn't make it work, so I did the next best thing. I went to a local Village hotel mid-week which I booked in the January sale. Just me, my book, my laptop, relaxing bath products, and of course chocolate and wine. I even pushed my boundaries and ate by myself in the bar, and managed a relaxing swim before bed. I came back a new woman, and I definitely plan to do this again in 2020.
Cost of hotel with breakfast – £39.00 
February
During February half term I got to work with Landal Holiday Parks, and we went to Sandybrook Park located in the Peak District. We enjoyed 4 days in an amazing 3 bedroom lodge with hot tub, and we spent our days exploring the local area, then cosy nights in the hot tub.
Cost of lodge – £0.00 (Review stay)
April
In April we returned to our beloved Ikos Olivia in Greece, and as we had not been for two years we were really looking forward to returning. This time though it was just the three of us, and I guess this is where I have to accept that family holidays do change as the kids get older. Of course I missed my eldest, but we still had an amazing holiday full of relaxation, laughter and good food. It was fantastic to catch up with all the management and staff at Olivia, who always make us feel so incredibly welcome.
Cost of flights – £308.00
Cost of Accommodation – £1650.00
May
What do you do to celebrate 20 years of being together… you hop on a plane and head to Amsterdam for the day. When I look back at 2019, this will be up there as one of the BEST things we did this year. We have never been on a plane without the kids, and whilst we would have loved to have spent a few days there, we settled for spending 8 hours in the city. What an amazing day.
Cost of flights – £130.00
Money spent – A small fortune but it was a special day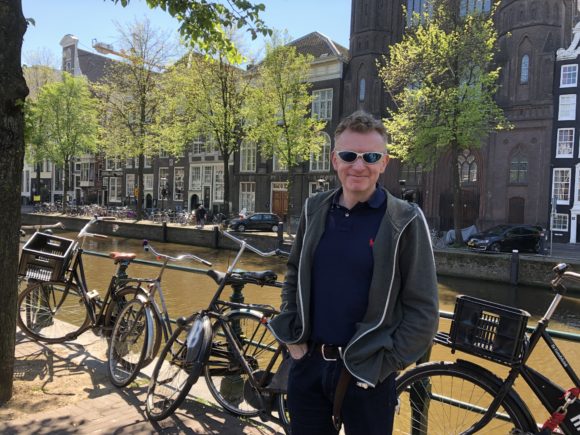 June
We escaped to Center Parcs Woburn on one of their special 2 night mid-week breaks, taking Katie with us as the eldest opted to stay at home. It was a totally different experience to 12 months before when we had visited during the heatwave of 2018. This time it was non-stop rain, but we still managed to have a fun packed time, plus we even managed to fit in an evening Spa session with Katie.
Cost of lodge – £199.00
Our second trip of the month was to Harrogate, and finally a chance for a night away with the husband. Harrogate has been on my travel list for years, and whilst we were there I also ticked off Afternoon Tea at the famous Bettys.
Cost of Travelodge – £67.00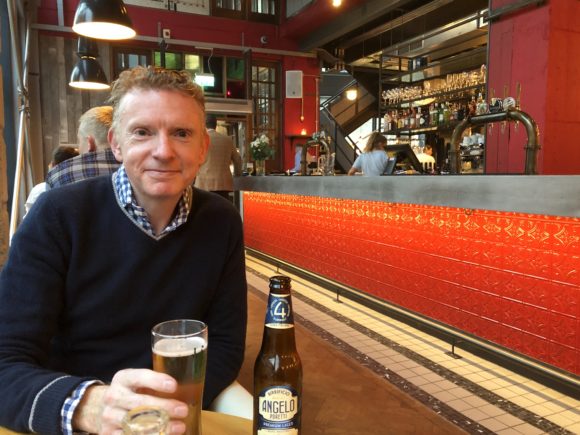 July
And nights away are like buses as we got another one in July. This time staying at Carden Park Hotel, Chester in a stunning courtyard suite. We will definitely be returning in 2020, as their amazing 10 million pound spa opens in January.
Cost of hotel with dinner, bed and breakfast – £149.00
August
This was very nearly the trip that didn't happen, the trip to Amsterdam to celebrate the eldest turning 17. It wasn't ideal coming out from hospital less than 48 hours before we went, but my consultant gave me the go ahead to fly, and I was determined to go. We had to change our plans slightly, and we relied heavily on the tram system, but we still had an amazing few days showing the kids Amsterdam.
Cost of flights – £339.00
Cost of hotel for two nights (4* Mercure) – £308.00 
October
Our final trip of the year, and the one I think we were the most desperate for. I was still battling lung problems (and still am), and after months of hospital visits and tests I was longing for some rest and relaxation. We were returning to the Sani Resort in Greece, this time staying at Sani Asterias, AND we were back to holidaying as a family of four. It was just what we all needed, five days of relaxing, amazing food, and plenty of laughter with the teenagers.
Cost of flights – £530.00
Cost of accommodation for five nights (Half board) – £1280.00
Money spent – £402.00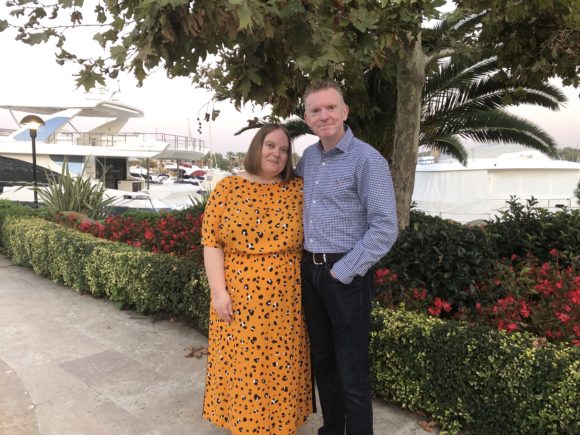 We managed 8 trips this year, plus the night away by myself, and a pretty equal split between holidays in Europe and the UK. This year has been the most I have ever flown, taking 4 trips to Greece and Amsterdam. We have one trip planned for 2020 to Copenhagen in the summer, and I also have a girls trip away in April. I'm sure we will squeeze in a few more, and I would love to do a European Christmas market.
What plans do you have for 2020 ?